50 Years Down Memory Lane
BRIEF:
This project is a newsprint publication based on the 50th Anniversary of The Beatles' last album, The Abbey Road. The spreads include a timeline, an article about The Beatles, the songs on the last album, and all of the albums they ever released.

CHALLENGE:
The challenge for this project was to organize and display information about The Beatles in an interesting way. I wanted to use as many elements from the front cover as I could.

SOLUTION:
After many iterations, the crosswalk element of the cover really stuck out to me. I ended up using the crosswalk as a design element to organize and separate the information better. Many of the colors were taken from the cover and muted. The images also had some grain and texture to show some age on them.
Editorial / Book Design
Fall 2021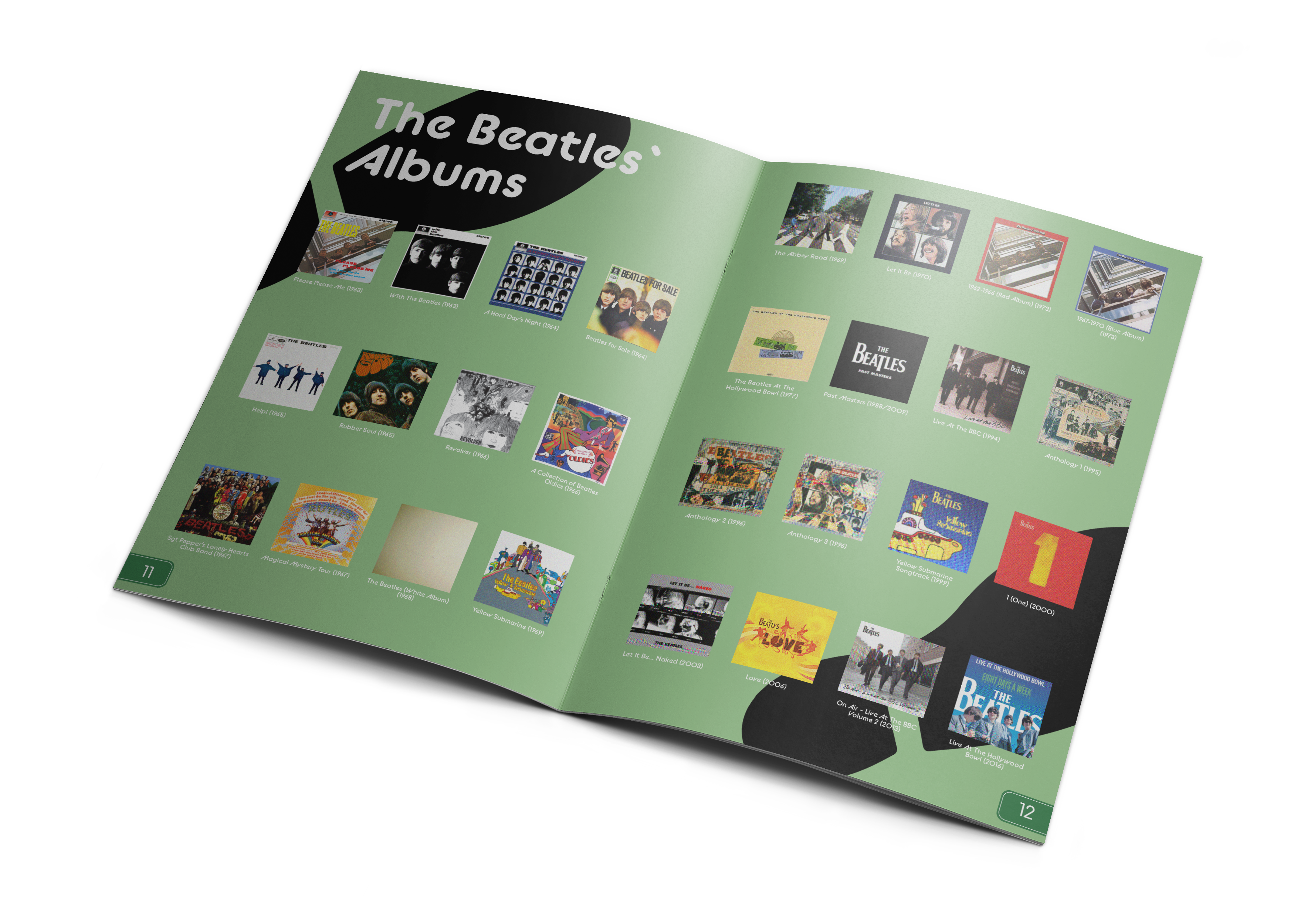 PREVIOUS DESIGN: